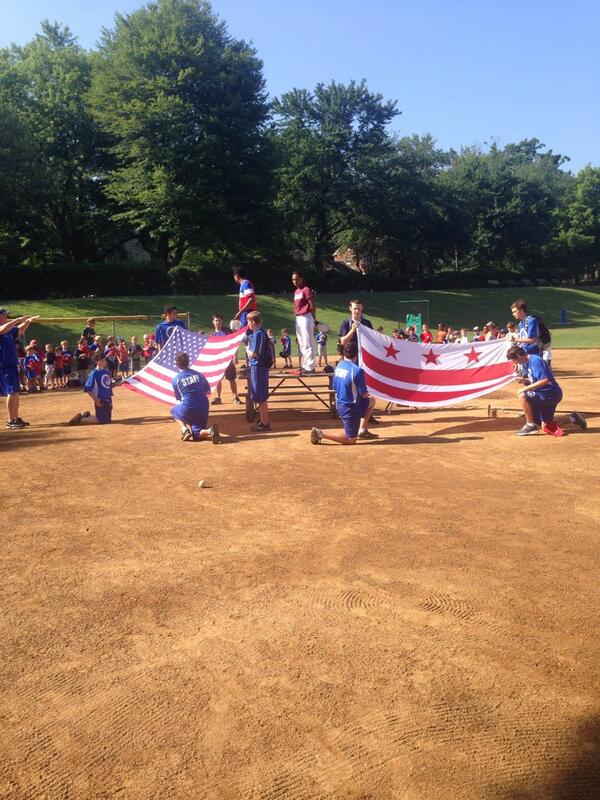 Welcome to Barbecast 40, Baseball Camp edition. This week's special guest (at 24:15) is John McCarthy (Coach Mac), the founder of Home Run Baseball Camp and current employer of both members of the BBQ. We talked to Coach Mac about his brief career in pro ball as a knuckleballer (facing Derek Jeter in the GCL!!!!), his transition into becoming a coach, and how he maintains his insane level of optimism on a daily basis. We recorded in a Booeymonger, so we apologize for the semi-poor audio quality. You can and should read more about Coach Mac by clicking here. Our b-ref battle this week included a certain player that may or may not be the oldest living human being on Earth. Tales from Logdog with Lana Berry covered Lana's surprise appearance on Mean Tweets: Dallas Cowboys edition. Our e-mail segment included some baseball camp stories, what we would do as the Padres GM, and a beautiful World Cup e-mail from OBP. At the end of the episode, you will hear a recording of the story that we, along with our co-counselor Jason, told a group of 100+ campers about the loss of our pet ferret, Guantez. Thanks for listening <3
Please rate and review us on iTunes! We appreciate it!
iTunes link: https://itunes.apple.com/us/podcast/cespedes-family-barbecue-cespedes/id683535357
Link to all previous podcasts: https://cespedesfamilybarbecue.com/the-barbecast-cfb-podcast/
Tweeterz: https://twitter.com/CespedesBBQ
Click here to join our Facebook group!