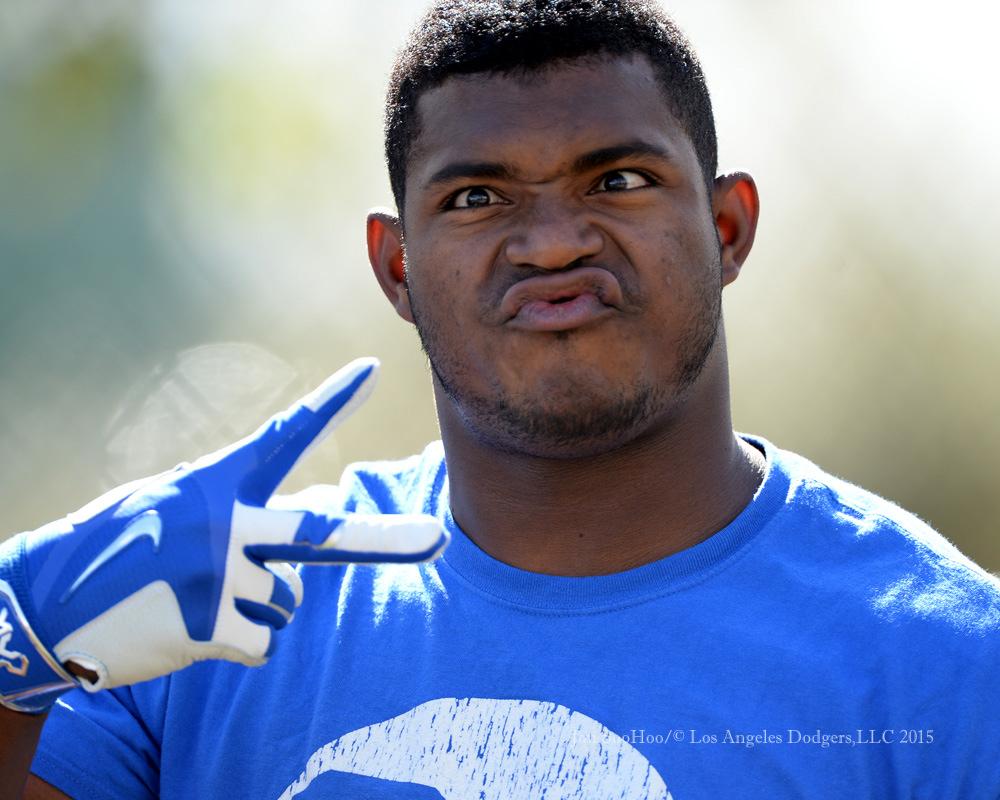 Click here to see our other 2015 team previews!
SS: Chin Meat Raw Wings
LF: Call Call Fjord
CF: Your Seal Pig
1B: Aid Rye Angle Souls
C: Ass Money Grundel
2B: A Weak A Drink
3B: Wander eBay
RF: Shock Beaters On
SP: Cleat Honker Shoe
SP: Saw Cranky
SP: Inching Wee Who
SP: Bring Them Car Thief
SP: Bread Handers On
Off-season Haiku
Where did Matt Kemp go?
Drastic Front Office changes;
Bunch of fuckin' nerds.
Farthest Home Run of 2014
Hanley Ramirez off Jorge De La Rosa – 472 feet

Even in the rain, this was the 5th farthest home run in all of baseball in 2014. If Hanley hits one like that this year, the ball could go all the way to [insert Boston suburb you have the most family friends in]!
Shortest Home Run of 2014
Scott Van Slyke off Wade Miley – 341 feet

The first thing you'll notice is that they are playing the game in Australia. Remember that?
Best Names in the Farm System
RHP Red Patterson
3B Buck Britton
SS Erisbel Arruebarrena
RHP Ralston Cash
RHP Raydel Sanchez
1B O'Koyea Dickson
RHP Jharel Cotton
C Austin Chubb
2B Casio Grider
1B Justin Chigbogu
1B Josmar Cordero
SS Faustino Oguisten
RHP Karch Kowalcyzk
RHP Abdiel Velasquez
C John Cannon
3B Yensys Capellan
OF Billy Bereszniewicz
OF Andrew Godbold
RHP Danny Danielson
RHP Misja Harcksen
RHP Lenix Osuna
RHP Harlan Richter
RHP Sven Schuller
RHP Kam Uter
RHP M.J. Villegas
1B Ibandel Isabel
OF Federico Celli
RHP Melvyn Forbes
LHP Osiris Ramirez
C Hendrik Clementina
C Gersel Pitre
C Alvaro Rubi
3B Jimy Perez
OF Shakir Albert
Three Bold Predictions
In line with the organization's new image the Dodgers formally change their name to the Los Angeles Nerds. The crowd chant of "LETS GO NERDS" during the playoffs inspires millions across the country.
Yasiel Puig finds a person named Cütof Mann and hits him in the face.
Juan Uribe hits a home run and consequently bat flips the bat over the center field wall. A little known MLB bylaw grants Uribe double the runs for his courageous display of raw strength.